Collaring the Presidency
There's a theatrical term for it: gravitas.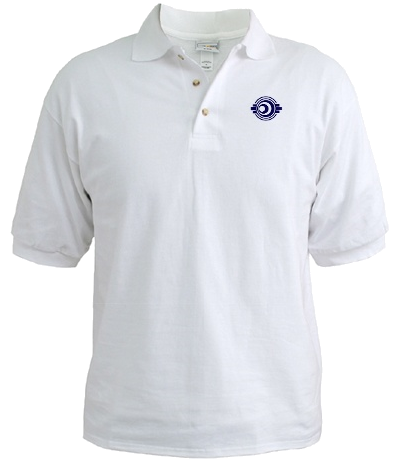 Fashion statements are political statements, and political statements always come across as fashion statements.  I don't believe in dichotomies and binaries, but I do believe that the pool of facts in the realm of the political and social have more similarities than they have differences.  There are more things that bring us together than keep us apart, and for 2010, that has to begin with something usually considered inane, asinine, absurd and irrelevant: collared shirts.
Manny Villar almost always wears an orange-colored collared polo shirt.  Noynoy Aquino's "smart casual" is the collared shirt.  Noli de Castro wears checkered collared shirts.  Francis Escudero may shed the hoodies and the round-neck tees in favor of collared shirts, too.  It's all about building the "Presidential image:" to be taken seriously, you have to look serious enough to be the next President.
Gimmickry is all about image-building; there's no such thing as a "gimmick-free candidate."  While we want to be noble and high-minded about what we're looking for in a candidate, our choices are greatly influenced by how they're marketed and how their images are made.  The Presidentiable is not a product of platforms or a representative of coherent political agenda: he's a billboard, a spiel, an advertisement, a collection of signs and symbols.
Colors, hand-signs, jingles, one-liners, and modes of transportation are things we want to dispense with, but they form our perception of the candidate.  Perception is reality.  At the risk of sounding redundant, gimmicky, and grammatically incorrect, political perception is political reality.  If the expense, style, and gwapo factor of wearing a collared shirt says anything political, well here's an oversimplification:
The candidate can afford to wear that, so he can afford to pay for his Presidential bid.
The candidate has a professional look, so he must have a background that's Presidential enough.
The candidate looks good, so he makes for a good President.
I'm not one to judge Presidentiables on the basis of their shirt collars (or absence thereof), and Filipinos do not choose candidates solely on the basis of what they wear.  Yet it all begins with packaging the Presidentiable: never mind how much dirt people can dig up on him, it's all about giving everyone the perfect first impression.  It's not "advertising" as much as it's "impression management."
Erving Goffman, ka-ching.  Yes, it's the presentation of self in everyday – in this case the Presidential – life.
The goal of the actor – the Presidentiable, in this case – is to keep a consistent image of respectability, competence, credentials, and other basic expectations we require of the President.  The situation is already defined: the Presidency, 2010, the passport to Malacañang that is the ballot.  Like any prop on the stage, they play around with the image.  At the same time, we play around with the props and images.  They try to develop a message, but we also develop impressions as well.  The story is coherent because of the play of all props, and all props are played with.  Consider these impressions we can collect on the basis of shirts:
"Villar is corrupt.  He always dodges questions.  His life as a kid was probably already comfortable, maybe the story he's peddling isn't completely true.  Those shirts look very expensive; do people who have worked in the fish market feel comfortable with those things?"
"Noli's shirts back in TV Patrol looked more dapper than the checkered and striped polo shirts he's wearing now.  He's a public figure, why can't he pay more attention to how we look at him?  Does he take himself more seriously as a media man than as a politician?"
"What's with Noynoy's color schemes?  Okay, his shirts look simple, and yeah, they look expensive, but there's something about the colors.  Yellow?  Pink?  Black?  Blue?  I really can't decide, I don't know what to make of it.  Maybe he doesn't know what to make of himself either."
"Oh man, there's Mar Roxas with his blue collared shirts anymore.  They look expensive too, but he's too comfortable in them.  He's so used to wearing them that maybe he really can't connect with the masa. He just tries too hard.  Those shirts don't look good whenever he makes-padyak."
"Will I take Escudero seriously?  Oh, he's smart and all.  He's so into the youth and all.  Yet he just looks too immature, glib, and not Presidential enough with that pa-Gen-X get-up.  Can I take him seriously if he keeps on projecting himself as a young man on a mission to save the world?  It doesn't work for me."
"Oooh, Nick Perlas has a collared shirt… uh, who is he again?
So yeah, there are tales that something as "irrelevant" as a shirt collar could tell.  Branding matters because what we see shapes the impression we have on political figures, and I'm sure they spend a lot of money trying to think of an idea that works.  Like any performance, candidates need to deliver.  Never mind if the lot of them come across as sniveling idiots who attack their opponents like Dobermans, but turn away from hard questions like if you tried feeding a Shi Tzu with a carrot.  Branding is everything and, in many cases, that's pretty much all we got, so we play with those images.
Campaigns are all about marketing, strategy, and impression management.  With every right impression you have in your head, you'll always have a wrong one to play around with.  It's all about branding, advertising, and marketing: even this down-and-dirty side will matter in the world of making political decisions and votes.  At the very least, it's all about grabbing the Presidency… by the collar.
I'd like to rant about it more, but I'm sleepy.  Maybe next time, before I make up my mind to translate 2ne1.