X-List: Search Results
I don't believe in search engine results being a determining factor in your influence in the blogosphere (and once again, I hate that word), but there's nothing wrong with some vanity searches every now and then to inflate your own ego.  We all need it.  Heck, some people do it for the sake of ego inflation and end up proving nothing.
At one point in your life, you probably already Googled your name.  I Google my name and get results for impeachment complaints and writers' workshops.  A friend of mine says that your existence depends on your searchability, so I guess I cannot cast doubt on my existence anymore.  Not that I have it made, that I'm an "Internet celebrity," or that I'm "famous," though.
In the grand scheme of things, at least in my world, that still doesn't count for a lot: I don't earn anything from my blog anyway.  As far as random ego-boosting is concerned, though, I can take pride in searchability from absurdity.
Let me share some of them with you in this week's X-List of weird search results.
The method: screen caps off search results from Google.com.ph, taken September 4th.  Here are six random search results and screencaps that don't prove anything.
1.  H3LlUr P0wH
Does this make me an authority now in txtspeak?
2.  Burnination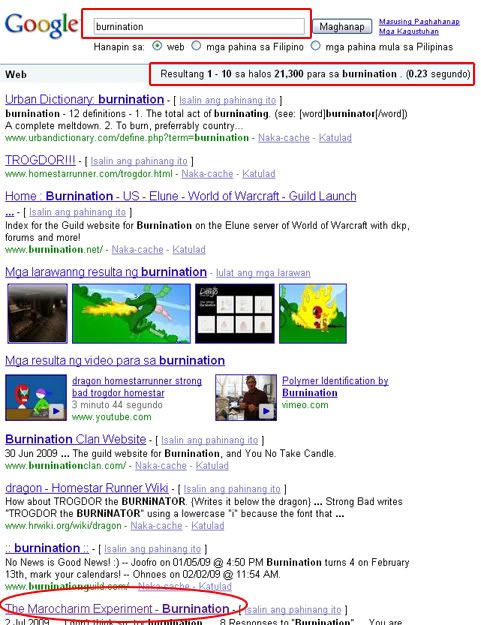 "Burninator of the Blogosphere."  I like the ring of it.
3.  Lyrics Translations
There's something to this "lyrics translator" gimmick after all.
4.  Nicanor Perlas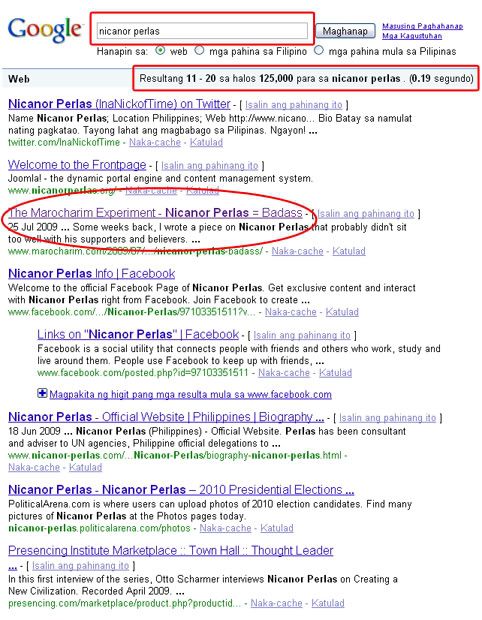 Badassery to Internets extreme, I just "beat" his Facebook accounts.
5.  Vavilos
That's a good enough explanation why Ninoy is political Shaider.
6.  Stefano Mori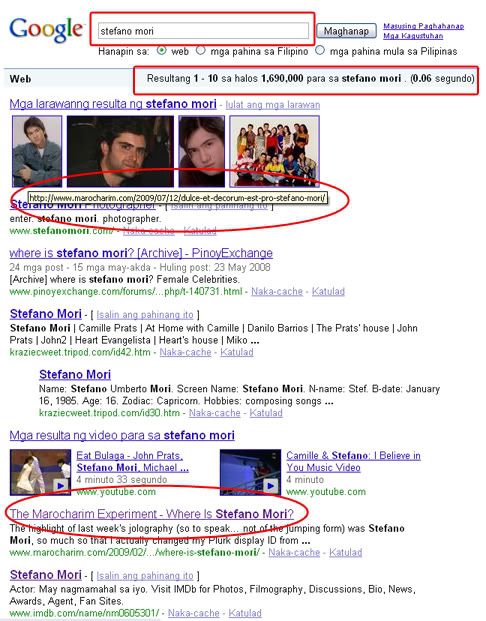 Make your comeback now, man!
They say that your search results speak a lot about the kind of blogging you do.  The searches, I guess, speak for themselves… maybe I should stick with a niche?  Hmmm… nah.
What are your search results?