X-List: Header Images
The misogynistic misanthropic homicidal gun-crazy header image up there… well, it came from somewhere.
I do graphic design every now and then.  I enjoy working with graphic design software (I use Photoshop, but I was more of a CORELDraw person when I was younger) as much as I enjoy writing stuff.  My graphic design skills aren't very good, but I think I know what I'm doing.
I opened my Photobucket account just awhile ago and found the blog headers I used back in the first iteration of The Marocharim Experiment, back when BlogDrive was still hosting the streams of piss… I mean, thought.  Nostalgia somewhat set in; the difficulties of free-hosted blogging, putting up with slow loading times, and staying up nights working on a cool-looking header.  Content is still king, in my view, but there's really nothing wrong with making your blog look pretty.  Besides, a change of header – and a change of theme – defined the "volumes" that organized the thousands of posts I've written for the past few years.
So without further adieu ado [1], I'd like to present some of the headers from memory lane. 
Ah, nostalgia: sometimes I loathe you, but most of the time, I love you.  Let's cut words for now and just focus on images.  Click to go to the photodump.
Marocult
I used to have a thing for the occult, and I love black and white gradients.
Fountainhead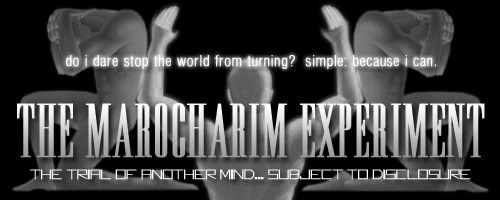 I loved reading Ayn Rand back in the day.
Red Silhouette
The scoliosis is that bad.  I started emphasizing the "X" in Nevermind Chronicles.
Serial Experiment
Paying tribute to black, red, white, and Serial Experiments Lain.
Clean Swish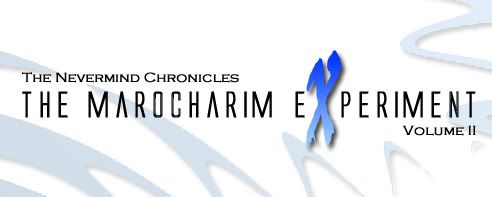 The first time I used white for a blog header.
Atlas White
Another tribute to Rand and Atlas Shrugged.
Perfect Drug 1

The beginnings of a medical nightmare… in header form.
Perfect Drug 2

A variation on the Perfect Drug header.
Golden Rules

When metallic colors became my thing.
Maro Christmas, Everyone

No one under gradiented mistletoe.
Whiskey and Blue Curaçao
Black drunkenness.
Vodka Grenadines
White drunkenness.
Graffiti Revolution

Back when I was still enjoying Tony Hawk games.
Space Tornado Black
Sci-fi, and perhaps my favorite header.
X-Five Deconstruction
When faced with new fonts, messed them up.  Lasted for 3 days.
Space Tornado White

Variation of Space Tornado Black.
Maro Cut 30
People wanted a picture, and they got Hell.  Haircuts = bad.
Darkness Falls

It should be called Twilight, but I have my pride, you know.
Tradition X

It ended here, but the Experiment continues.
For me, header images are more than just placeholders; they're quite meaningful.  Each header began stories, blog entries, frustrations, randomness, happiness, resistance, fun.  They wouldn't look bad in t-shirts, but… nah.
Maybe it's time I made a new one.
[1] Wow.  Someone pointed out that I wrote "adieu," not "ado."  Hacking cough or pneumonia or have my diseased excuses for hands amputated, it's a blog edit or nothing.  I hate doing edits, but heck, I had to; talk about shooting yourself in the foot.  Thanks, girl, for pointing that out to me.  🙂  – Marocharim